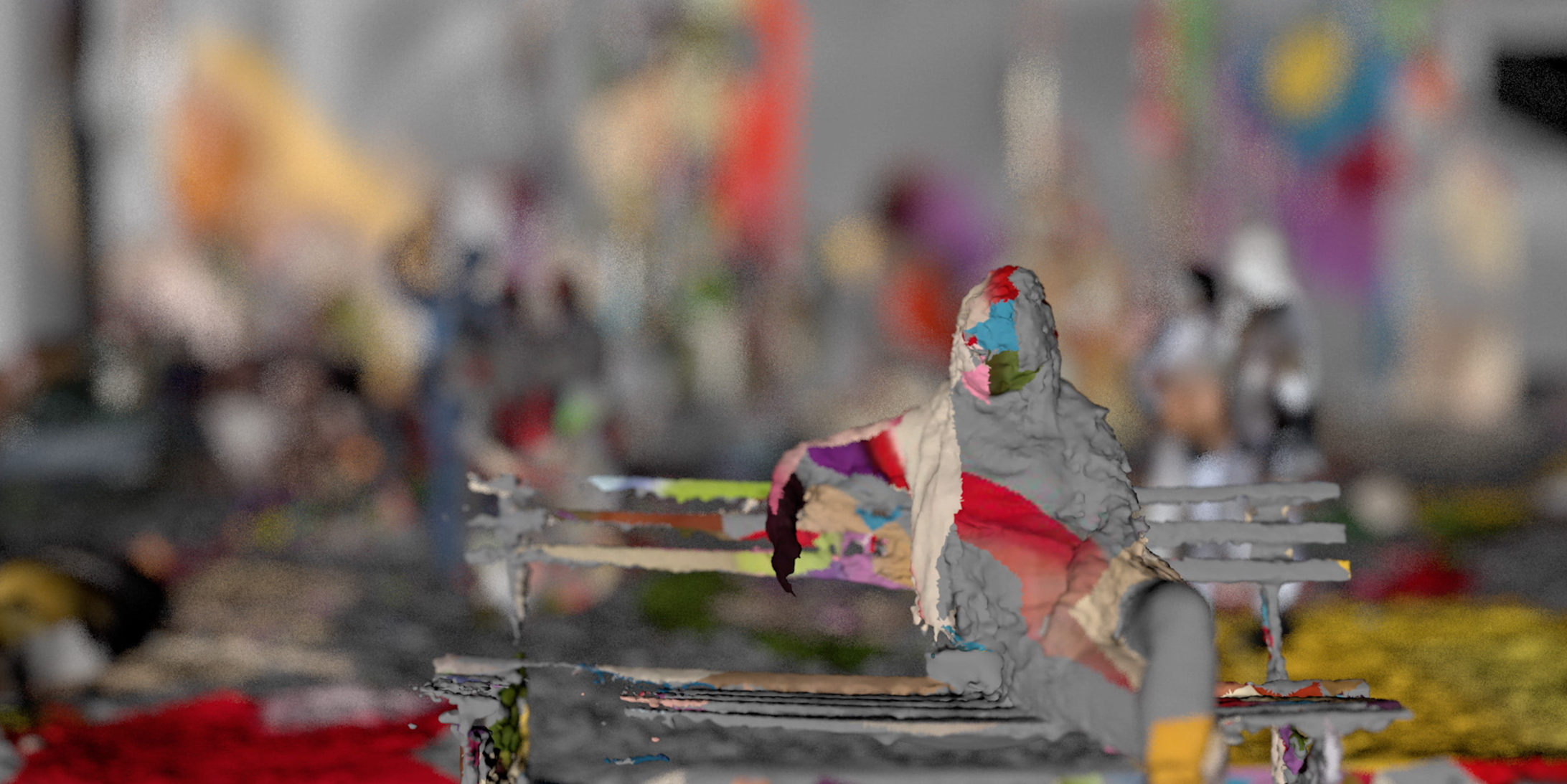 We will present our new video project White Shadow in the Swiss competition in the Internationale Kurzfilmtage Winterthur.
> Wednesday, Nov 10th, 20:30
> Saturday, Nov 13th, 16:30
> Sunday, Nov 14th, 15:30
In this speculative fiction, all the photos have suddenly turned into the objects they represent. The video depicts a vertiginous architecture, so devastating that it created borders and isolated people. Piles of selfies, cats, and meals are scattered everywhere. Messages evokes a new society suffering from media saturation, sensory overload, and crushing ecological impact. A world where images have taken over, invading and transforming space.
We also present two others video projects:
Hitchcock presents
> Sunday, Nov 14th, 11.00
A land fit for Heroes
> Friday, Nov 12th, 22:00
> Saturday, Nov 13th, 20:00