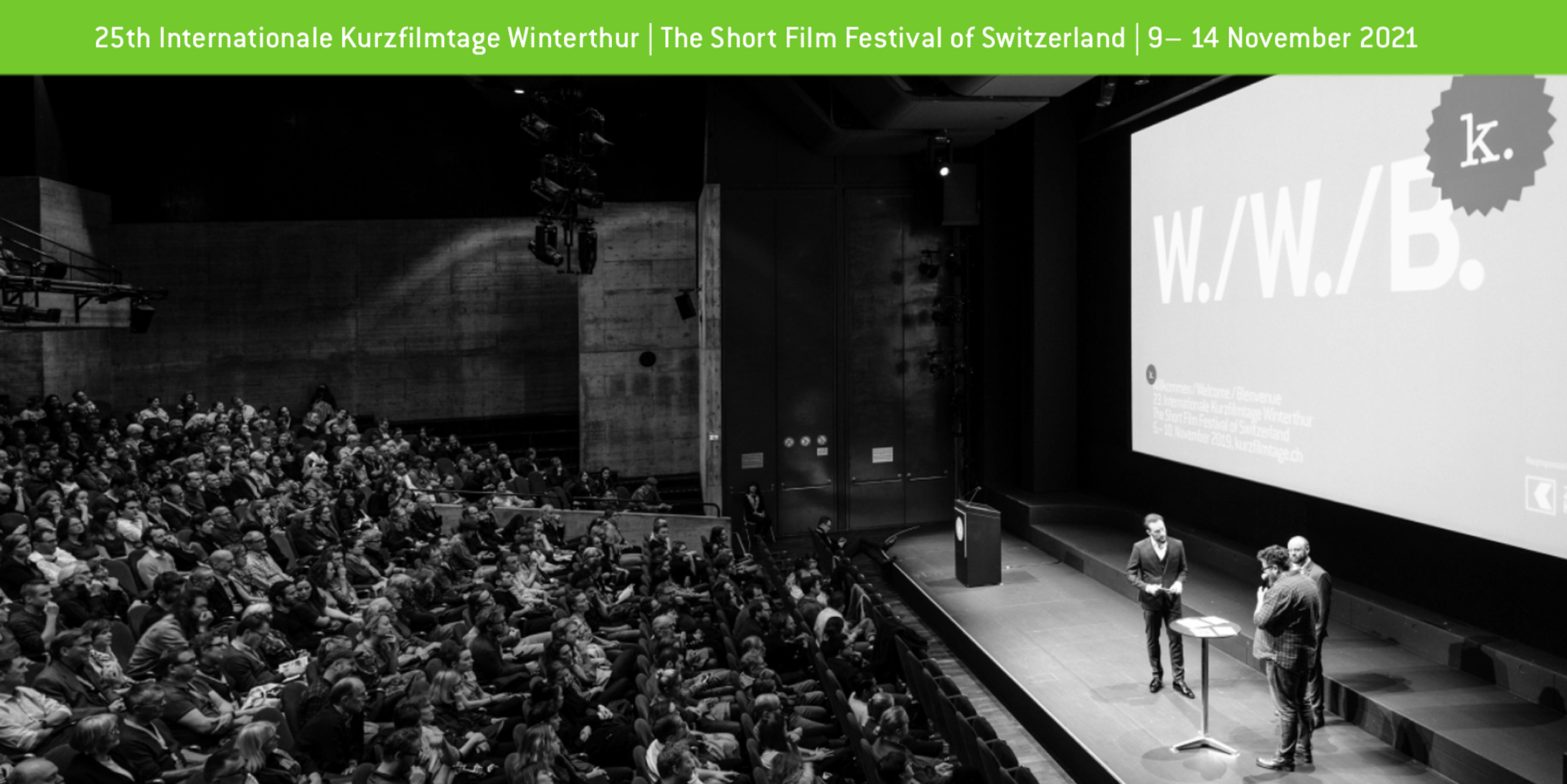 25th Internationale Kurzfilmtage Winterthur / 9 – 14 November 2021
We will present our new video project White Shadow in the Swiss competition
> Wednesday, Nov 10th, 20:30 / Saturday, Nov 13th, 16:30 / Sunday, Nov 14th, 15:30 
and two others video projects:
 Hitchcock presents
> Sunday, Nov 14th, 11.00
A land fit for Heroes
> Friday, Nov 12th, 22:00 and Saturday, Nov 13th, 20:00
25th Internationale Kurzfilmtage Winterthur: Celebrating a Quarter of a Century!
From 9 to 14 November 2021, Internationale Kurzfilmtage Winterthur is celebrating its 25th anniversary. This year's festival trailer, «Un écosystème complet», will premiere at the Zurich Film Festival as part of the programme «Short Films from Tunisia» curated by Kurzfilmtage.
In the late 1990s, a few cinephile friends wanted to offer an alternative to the big film festivals, where they were usually denied industry access, and they had the vision of a short film festival in Winterthur. The vision became a reality, Kurzfilmtage was born, and over the past 24 editions, the blood, sweat, and tears of countless film lovers, team members, and dreamers made the festival what it is today: an annual event that turns Winterthur into a hub for the international short film industry, attracting a wide audience that includes short film newbies as well as long-time fans. To properly celebrate this quarter of a century, Kurzfilmtage is presenting several anniversary specials, as Managing Director Stefan Dobler reveals: «Visitors can discover the medium of film in unusual forms and surprising locations this year. We are also excited to create unique moments at our CinéConcert in collaboration with the symphony orchestra of Musikkollegium Winterthur.